COMPLETE RECORDED WORKS
Document
Volume 1 (1921-1923)
Volume 2 (1923-1924)
Volume 3 (1924-1927)
Volume 4 (1927-1946)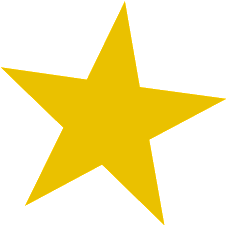 Volume 5 - Alternate takes (1921-1924)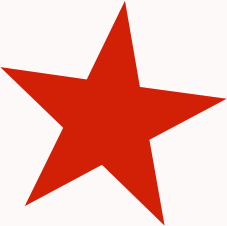 Native de Memphis, elle rejoint Chicago avec le rêve secret de devenir chanteuse. A force d'opiniatreté, elle démarre dans les maisons closes et les clubs du south side de Chicago à partir de 1911. Elle y cotoie notamment le pianiste Tony Jackson mais aussi Lil' Hardin. Puis, en 1921, Alberta s'installe à New York. Là-bas, elle rencontre Harry Pace qui administre le label Black Swan (qui sera racheté, plus tard, par Paramount). Après quelques morceaux pour ce modeste label, elle signe chez Paramount où elle fut une des premières artistes noires à être accompagnée par des musiciens blancs (The Original Memphis Five). Un de ses titres les plus emblématiques - "Downhearted blues" - sera gravé en 1922. Mais, son producteur J. Mayo Williams revendra les droits de la chanson à Columbia à son insu. Columbia fera chanter le morceau à Bessie Smith avec un énorme succès à la clé. Malgré cela, Alberta demeure extrêmement populaire pendant toutes les années 20 sur le sol américain et européen (où elle se rend plusieurs fois). Durant cette décennie, son oeuvre est particulièrement prolixe entre airs de vaudeville, mélodies romantiques et swing. Il y a, néanmoins, quelques rares blues comme "Chirpin' the blues". A l'instar de la plupart des chanteuses de l'époque, Alberta est accompagnée par la fine fleur des jazzmen de l'époque : Fletcher Henderson, Fats Waller, Eubie Blake, Tommy Ladnier, Louis Armstrong, Sidney Bechet. Elle passe chez Okeh, Victor et Columbia. Après 1929, le succès s'amenuise doucement et les sessions d'enregistrements aussi. Six années après son dernier titre chez Columbia, elle retrouve le chemin des studios pour A.R.C (American Recording Company). Par la suite, sa production demeurera irrégulière mais de bonne qualité : Decca (en 1939 avec de nouvelles versions de "Chirpin' the blues" et "Downhearted blues"), Bluebird (avec "My castle's rockin'"), Juke Box (1946) et, enfin, Regal (1950, non repris dans l'intégrale publiée par Document). Entretemps, pendant la seconde guerre mondiale, elle chante pour les troupes américaines en Asie et en Europe. A la mort de sa mère en 1954 (ou 1956 ?), Alberta semble abandonner complètement le milieu musical. Elle devient, alors, infirmière au Goldwater Memorial Hospital de New York. On ne conseillera cette intégrale de la période 1921-1946 qu'aux inconditionnels de cette chanteuse car son écoute peut s'avérer un peu ennuyeuse à cause d'un répertoire un peu désuet et d'une qualité sonore assez pauvre. Néanmoins, le quatrième volume me semble le plus intéressant pour découvrir cette chanteuse. On note que le cinquième volume, malgré une jolie pochette, ne recueille que des prises alternatives dispensables et ne présente, par conséquent, que peu d'interêt pour l'auditeur occasionnel.
A native of Memphis, she joined Chicago with the secret dream of becoming a singer. By dint of stubbornness, she starts in Chicago south side's brothels and clubs from 1911. She met pianist Tony Jackson and also Lil' Hardin. Then, in 1921, Alberta moved to New York. There, she meets Harry Pace who manage the Black Swan label (redeemed, later, by Paramount). After a few songs for this modest label, she signed with Paramount where she was one of the first black artists to be accompanied by white musicians (The Original Memphis Five). One of her most famous songs - "Downhearted blues" - will be cut in 1922. But her producer J. Mayo Williams resell song rights to Columbia without Alberta's knowing. Columbia will give the song to Bessie Smith (her first big success). Nevertheless, Alberta remains extremely popular throughout the 20's in the U.S. and European ground (where she goes several times). During this decade, her work is particularly prolific between vaudeville tunes, romantic melodies and swing. There are, however, few blues like "Chirpin' the blues". Like most singers of the time, Alberta is accompanied by the finest jazz musicians : Fletcher Henderson, Fats Waller, Eubie Blake, Tommy Ladnier, Louis Armstrong, Sidney Bechet. She records also for Okeh, Victor and Columbia. After 1929, the success lowers slowly and recording sessions too. Six years after her last title in Columbia, she goes back to studios for A.R.C (American Recording Company). Thereafter, her production will remain interesting but irregular : Decca (in 1939 with new versions of "Chirpin' the blues" and "Downhearted blues"), Bluebird (with "My castle's rockin'"), Juke Box (1946) and, finally, Regal (1950, not included in these Document CDs). Meanwhile, during world war II, she sang for U.S. troops in Asia and Europe. Upon the death of his mother in 1954 (or 1956 ?), Alberta seems to leave the music business. Then, she becomes a nurse at Goldwater Memorial Hospital in New York. We do advise that those 1921-1946 complete works to Alberta's confirmed fans because listening can be a bit boring because of a slightly outdated repertoire and a rather poor sound quality. However, the fourth volume seems the most interesting to discover this singer. Note that the fifth volume, despite a pretty cover, collects dispensable alternate takes which may have little interest for casual listeners.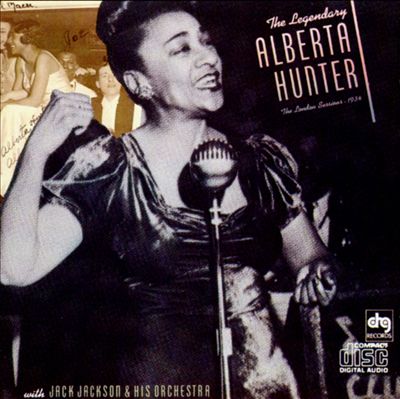 THE LONDON SESSIONS 1934
DRG
September - November 1934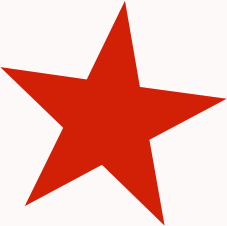 Ce disque reprend, comme son nom l'indique, une poignée de faces enregistrées en compagnie du jazzman anglais Jack Jackson. Celles-ci, bien que parfaitement interprétées, lorgnent toutes vers la ritournelle sentimentale et le music-hall. Bien loin du jazz et du blues. Un disque peu intéressant et franchement ennuyeux.
This disc contains, as its name suggests, a handful of sides cut in the company of english jazzman Jack Jackson. Although perfectly interpreted, these are all sentimental music hall tunes. Far from jazz and blues. A unattractive and frankly boring record.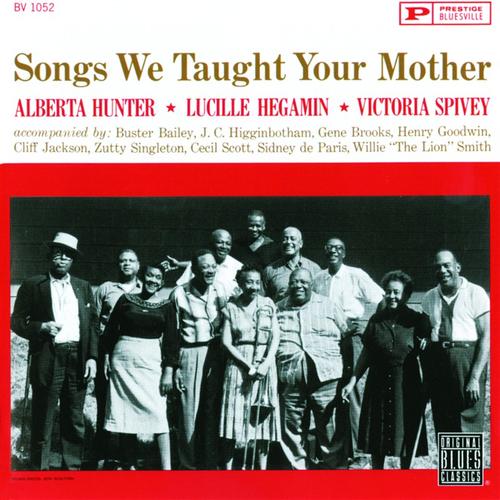 SONGS WE TAUGHT YOUR MOTHER
Prestige - Bluesville
August 1961
Au milieu de l'année 1961, alors qu'Alberta travaille toujours dans un hôpital de New-York, elle est retrouvée par le producteur Chris Albertson qui la convainc de reprendre un temps sa carrière de chanteuse. Elle partage cet album avec Lucille Hegamin et Victoria Spivey. Alberta y chante quatre morceaux dont on ressortira "Chirpin' the blues", un de ses meilleurs morceaux. Pour l'occasion, Albertson entoure ces vénérables chanteuses d'une petite formation de jazz emmenée par le clarinettiste Buster Bailey.
In the middle of 1961, Alberta is still working in a New York hospital when she is discovered by the producer Chris Albertson who convinces her to resume her singing career. She shares this album with Lucille Hegamin and Victoria Spivey. Alberta sang four songs most notably "Chirpin' the blues", one of her best sides. For the occasion, Albertson surrounds these venerable singers of a small jazz ensemble led by clarinetist Buster Bailey.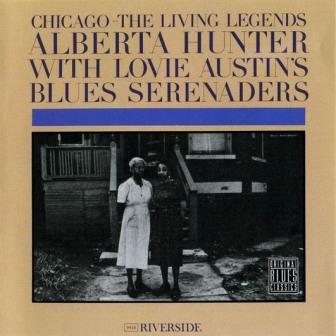 CHICAGO : THE LIVING LEGENDS
Riverside
September 1961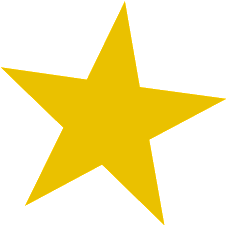 Toujours sous la supervision de Chris Albertson, Alberta Hunter est, cette fois, associée à un orchestre dirigé par le pianiste Lovie Austin. La séance d'enregistrement a lieu quelques jours après la précédente session (une quinzaine de jours). Ses versions de vieux classiques comme "Saint Louis blues" ou "Downhearted blues" sont plutôt convaincantes. Alberta semble parfaitement à l'aise. Même si elle a apprécié ce court retour à la musique, Alberta continue de travailler dans son hôpital new-yorkais n'envisageant pas un seul instant de reprendre sa carrière de chanteuse.
Always under the supervision of Chris Albertson, Alberta Hunter, is associated this time with a band led by pianist Lovie Austin. The recording session took place a few days after the previous session (two weeks after). Versions of old classics like "St. Louis blues" and "Downhearted blues" are rather convincing. Alberta seems perfectly at ease. Although she enjoys this brief return to music, Alberta continues to work in her New York hospital not considering a moment to resume her singing career.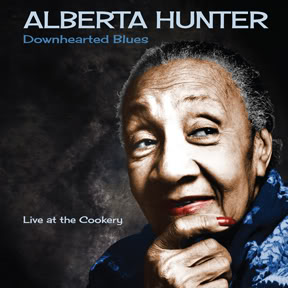 LIVE AT THE COOKERY
Varese Sarabande
1977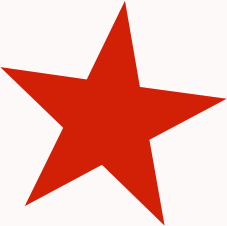 En 1977, Alberta prend sa retraite et quitte donc l'hôpital où elle travaillait. Mais cette soudaine inactivité l'ennuie. Alberta songe alors à reprendre une nouvelle fois son activité de chanteuse. Elle est engagée au Cookery, un club de Greenwich Village, où elle remporte un franc succès. Une prestation qui attirera l'oeil du public et de la presse sur elle. Simplement accompagnée par Gerald Cook (piano) et Jimmy Lewis (contrebasse), elle évolue dans une ambiance jazzy qui paraitra un peu vieillotte ou un peu ennuyeuse à certains auditeurs.
In 1977, Alberta retires and therefore leaves the hospital where she worked. But this sudden inactivity bores her. Alberta think to resume again her musical career. She is engaged in Cookery, a club in Greenwich Village, where she won a resounding success. An engagement that will attract public and press on her. Simply accompanied by Gerald Cook (piano) and Jimmy Lewis (bass), she sings in a jazzy atmosphere that may appear a bit dated and a bit boring to some listeners.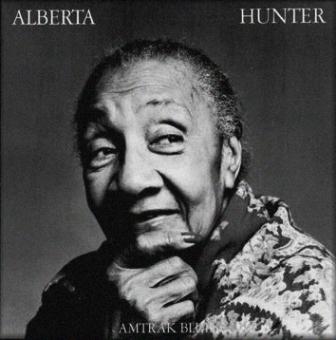 AMTRAK BLUES
Columbia
1978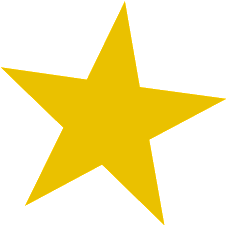 Accompagnée par une formation complète, Alberta propose ici un disque plus inspiré et dynamique que son "Live at the Cookery". La chanteuse, désormais octogénaire, est toujours en pleine forme. On remarque, par exemple, les excellentes interprétations de "The darktown strutter's ball", "I'm having a good time", "My handy man" et "Amtrak blues". Ce disque a été réédité en CD.
Accompanied by a complete band, Alberta offers here a more inspired and dynamic album than her previous "Live at the Cookery". The singer, now in his eighties, is still in great shape. Note, for example, excellent renditions of "The darktown strutter's ball", "I'm having a good time", "My handy man" and "Amtrak blues". This album has been reissued on CD.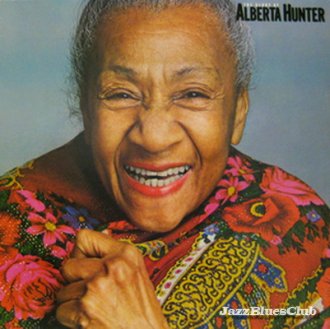 THE GLORY OF ALBERTA HUNTER
Columbia
1982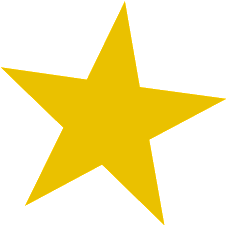 Pour cet album, Alberta retrouve ses habituels musiciens (le Gerald Cook Quartet) mais, musicalement, le contenu est plus varié que dans "Amtrak blues". Son blues "I've had enough (Alberta's blues)" est superbe et ses reprises religieuses également ("Ezekiel saw the wheel", "Give that old time religion"). On note aussi "Some of these days" et "You can't tell the difference after dark". Il s'agit peut-être de son meilleur album et il est bien dommage de constater qu'il n'a pas été repris en CD.
For this album, Alberta finds again her usual musicians (Gerald Cook Quartet), but musically, the content is more varied than in "Amtrak blues". Her "I've had enough (Alberta's blues)" is superb and religious covers as well ("Ezekiel saw the wheel", "Give that old time religion"). We also note "Some of these days" and "You can't tell the difference after dark". It is perhaps her best album and it's a shame that it was not reissued on CD.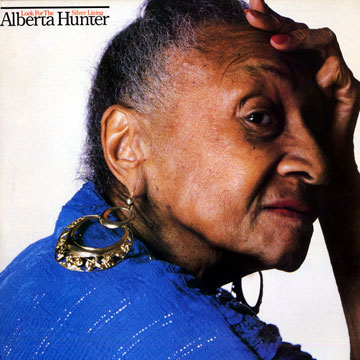 LOOK FOR THE SILVER LINING
Columbia
1983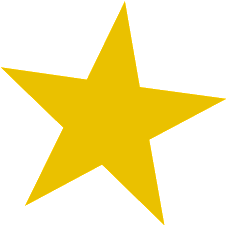 Dernier disque d'Alberta Hunter (elle a 88 ans au moment de l'enregistrement), il rassemble autour de la chanteuse les mêmes musiciens (Gerald Cook parmi d'autres) et producteurs (John Hammond) que précédemment. Un programme varié où Alberta montre une dernière fois ses qualités de chanteuse : pièces swingantes ("Without rhythm", "Now I'm satisfied", "On the sunny side of the street"), du Blues ("Black man") et même une chanson en français ("J'ai deux amours").
Last record of Alberta Hunter (she is 88 years old at the time of the recording), it gathers around the singer the same musicians (Gerald Cook among others) and producers (John Hammond) than previously. A varied program in which Alberta shows one last time her singing skills : swinging pieces ("Without rhythm", "Now I'm satisfied", "On the sunny side of the street"), Blues ("Black man") and even a song in French ("J'ai deux amours").