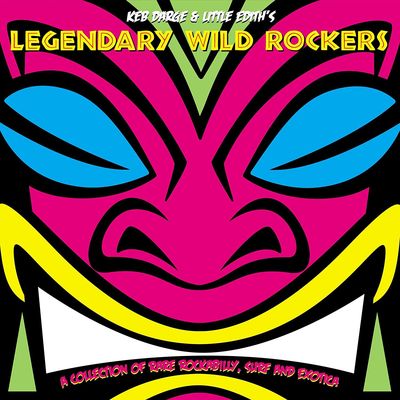 KEB DARGE & LITTLE EDITH'S LEGENDARY WILD ROCKERS
BBE
March 1960
Fils d'Earl et Clara, Cal Valentine chante à la chorale de l'église. Plus tard, il forme les Five Notes avec Al "TNT" Braggs. Repérés par Mike Coggs, ils enregistrent pour Chess en 1955 puis pour Jan (sous le nom de Five Marks). Valentine et Braggs gravent aussi un simple pour Blues Boy Kingdom (une marque appartenant à B.B. King). En 1960, Cal Valentine forme The Valentines avec Lee Lamont (en fait son frère Robert Valentine) et enregistre une poignée de titres pour King dans un style proche du Rock & Roll (sur ce recueil on peut apprécier l'excitant "That's it man").
Son of Earl and Clara, Cal Valentine sang in the church choir. He later formed the Five Notes with Al "TNT" Braggs. Spotted by Mike Coggs, they recorded for Chess in 1955 then for Jan (as Five Marks). Valentine and Braggs also cut a single for Blues Boy Kingdom (an imprint owned by B.B. King). In 1960, Cal Valentine formed The Valentines with Lee Lamont (in fact his brother Robert Valentine) and recorded a handful of titles for King in a style close to Rock & Roll (on this collection we can appreciate the exciting "That's it man").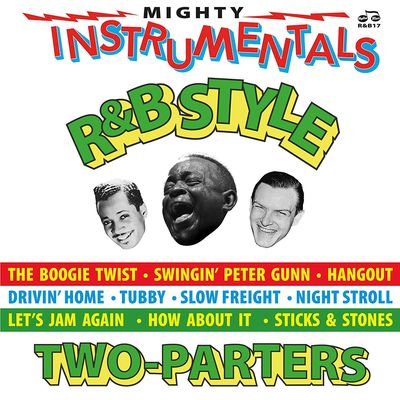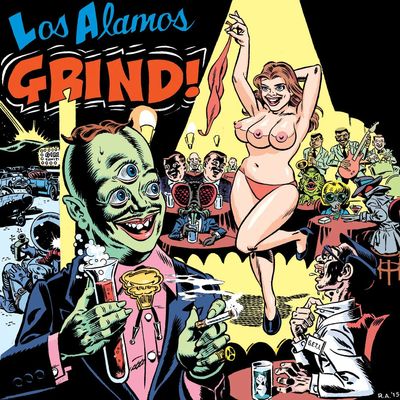 MIGHTY INSTRUMENTALS R&B STYLE TWO-PARTERS
Rhythm & Blues
LOS ALAMOS GRIND
Number Group
1961 - 1962
Après le départ de son frère Lee Lamont, Cal Valentine renomme son groupe The Texas Rockers et enregistre un simple pour le label Lyons : l'excellent Rock & Roll "Boogie twist" où brille son jeu de guitare accrocheur. En 1962, Cal quitte son Texas natal et s'installe en Californie (il réside à Oakland).
After the departure of his brother Lee Lamont, Cal Valentine renamed his band The Texas Rockers and recorded a single for the Lyons label : the excellent Rock & Roll "Boogie twist" where shine his catchy guitar playing. In 1962, Cal left his native Texas and moved to California (he resides in Oakland).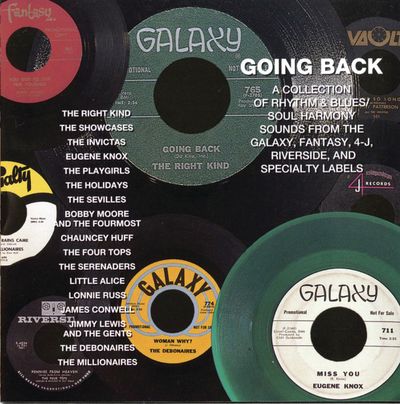 GOING BACK
Fantasy
1968
Sur cette anthologie, on trouve le morceau "Going back" enregistré par Cal et son groupe (The Right Kind) pour le label Galaxy.
On this anthology, we find the track "Going back" recorded by Cal and his band (The Right Kind) for the Galaxy label.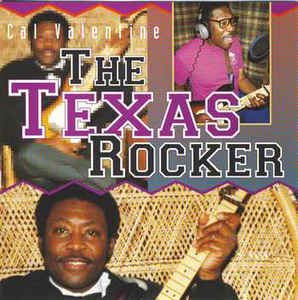 THE TEXAS ROCKER
Fedora
Black Magic
June - August 1994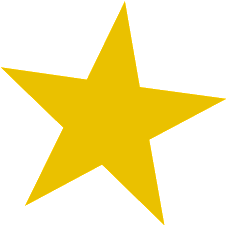 En 1971, Cal Valentine quitte le monde musical, retourne dans sa ville natale Dallas où il dirige une petite entreprise de transport. Pourtant, il revient à la musique vers 1987. Il trouve même l'opportunité de graver ce bon album de blues terrien où brille son jeu de guitare brut et excitant. Produit par Chris Millar (également batteur), il délivre quelques titres intéressants comme "Lucy Mae blues", une reprise de son "Boogie twist", "Mojo hand", "Please love me". Mais, il est un peu dommage que la tracklist soit si classique (presque uniquement des reprises de standards).
In 1971, Cal Valentine left the musical world, returning to his hometown Dallas where he ran a small transport company. However, he returned to music around 1987. He even found the opportunity to cut this good down-home blues album where his raw and exciting guitar playing shines. Produced by Chris Millar (also a drummer), he delivers some interesting titles like "Lucy Mae blues", a cover of his "Boogie twist", "Mojo hand", "Please love me". But, it's a shame that the tracklist is so classic (almost only standards covers).