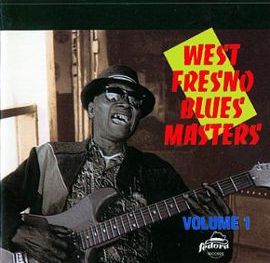 WEST FRESNO BLUES MASTERS vol.1
Fedora
1993
D'après Mick Rainsford, c'est Muddy Waters lui-même qui lui aurait donné son surnom d'Harmonica Slim (Muddy s'est marié avec sa soeur Lily Riggins en 1932). De son vrai nom Riley Riggins mais couramment appellé Richard Riggins, il nait à Tupelo au nord de l'état du Mississippi. Elevé par ses parents Leonard et Fanny, l'enfant partage son temps entre l'école et les travaux de la ferme. C'est en trouvant, par hasard, un harmonica dans la boue qu'il découvre la musique. Dès 1949, le jeune harmoniciste s'installe à Fresno sur la côte ouest ou il travaille dans les chemins de fer. Plus tard, il déménagera à Oakland en 1963 et trouve du travail dans une acierie. Mais, c'est dans la ville voisine de Richmond qu'il fait la rencontre déterminante de K.C. Douglas en 1966. Devenu un ami proche, Harmonica Slim accompagnera ce dernier bluesman durant plusieurs années, notamment sur son superbe "Mercury blues" (sorti chez Arhoolie). Peu après, Slim publie quelques morceaux pour le label Blues Connoisseur de Don Lindenau en juillet 1973 en compagnie du guitariste Ron Thompson. Mais les morceaux enregistrés (8 titres enregistrés, 4 publiés) ne semblent pas avoir été repris en LP ou en CD. A cette époque, il participe à deux éditions du San Francisco Blues Festival (1973 et 1974) organisé par Tom Mazzolini. A la mort de son ami et partenaire K.C. Douglas en 1975, il retourne vivre à Fresno. Il devient rapidement un pilier de la scène locale. Grâce à Chris Millar, qui vient de monter le label Fedora, Harmonica Slim peut graver de nouveaux titres (les premiers en vingt ans). D'après les notes de pochette du producteur et batteur Chris Millar, les cinq morceaux furent enregistrés lors d'une après-midi dominicale au club Wild Blue. Accompagné du groupe Blues West - crée pour l'occasion et emmené par Millar - Harmonica Slim montre ses talents d'harmoniciste terrien à travers deux belles reprises de Big Joe Williams et trois compositions personelles valant également l'écoute. Ce regain de notoriété lui permet de prendre part à la Blues Estafette d'Utrecht en 1994. Cette sélection, globalement excellente, est, aujourd'hui, difficile à trouver.
According to Mick Rainsford, Muddy Waters himself would have given him his nickname Harmonica Slim (Muddy married his sister Lily Riggins in 1932). His real name is Riley Riggins, but commonly called Richard Riggins, he was born in Tupelo in north of Mississippi. Raised by his parents Leonard and Fanny, the child divides his time between school and farm work. One day, he found, by chance, an harmonica in the mud that makes him discover music. By 1949, the young harmonicist moved to Fresno on the west coast where he worked in railways. Later, he will move to Oakland in 1963 and found work in a steel mill. But it is in the neighboring town of Richmond that he made the decisive meeting of K.C. Douglas in 1966. Became a close friend, Harmonica Slim accompany Douglas during several years, including on his superb "Mercury blues" (released by Arhoolie). Shortly after, Slim cut a few sides for the Blues Connoisseur label of Don Lindenau in july 1973 with guitarist Ron Thompson. But recorded songs (8 tracks recorded but only 4 tracks issued) do not seem to have been included in LP or CD. At that time, he participated in two editions of the San Francisco Blues Festival (1973 and 1974) organized by Tom Mazzolini. When his friend and partner K.C. Douglas died in 1975, he came back in Fresno. He quickly became a mainstay of the local scene. Thanks to Chris Millar, who has just founded Fedora label, Harmonica Slim can cut new titles (the first in twenty years). According to the liner notes from producer and drummer Chris Millar, five songs were recorded during a sunday afternoon in Wild Blue club. Accompanied by Blues West band - created for this occasion and led by Millar - Harmonica Slim shows his down-home harmonicist skills through two beautiful covers of Big Joe Williams and three own compositions also worth listening. This renewed interest allows him to take part in Utrecht's Blues Estafette in 1994. This selection, generally excellent, is now difficult to find.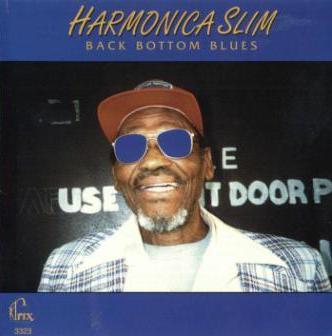 BACK BOTTOM BLUES
Trix
February 1995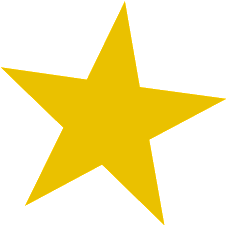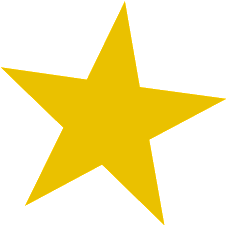 Ce disque n'est que la confirmation du talent d'Harmonica Slim entrevu dans l'anthologie "West Fresno blues masters". Il retrouve le producteur et batteur Chris Millar (qui a réactivé pour l'occasion le label Trix) et son vieil ami Ron Thompson (qui était déjà à ses côtés pour ses premiers enregistrements en 1973). Ses blues terriens, dynamiques, souvent irrésistibles emmenés par un petite formation très homogène sont diablement efficaces. Du blues à l'état pur direct et sans fioritures. Alternant reprises et compositions originales, le disque est constamment excellent et demeure largement son meilleur opus.
This disc is the confirmation of his talent glimpsed in the "West Fresno blues masters" anthology. He finds again producer and drummer Chris Millar (who revived for the occasion Trix label) and his old friend Ron Thompson (who was already at his side during his first recordings in 1973). His raw, dynamic often irresistible down-home blues led by a very small homogeneous backing band are devilishly effective. Pure live and unadorned blues. Alternating covers and original compositions, this album is consistently good and remains largely his best album.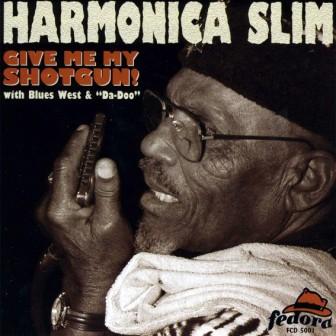 GIVE ME MY SHOTGUN
Fedora
March 1997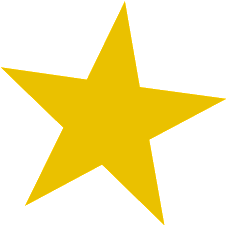 On retrouve à peu près la même formule que dans son disque précédent. Pourtant, le résultat s'avère ici un peu plus poussif et inégal. Quelques bons moments comme "Woman 'round my door" ou "Big leg woman" sont, toutefois, à mettre au crédit de ce disque. Malheureusement, d'autres morceaux font retomber l'interêt ("Gun totin' blues"). En outre, Johnny "Da Doo" Wilson chante médiocrement sur quatre morceaux. La reprise du "San-Ho-Zay" de Freddie King est un peu hors-sujet mais donne l'occasion au guitariste Jackie Turner de se mettre en avant.
We find almost the same formula as in the previous record. However, the result is here a little bit uneven. Some good moments like "Woman' round my door" or "Big leg woman" are among the highlights of this disc. Unfortunately, other tracks are dispensable ("Gun totin' blues"). In addition, Johnny "Da Doo" Wilson sings poorly on four sides. The cover of Freddie King's "San-Ho-Zay" is a bit off topic but an opportunity for the guitarist Jackie Turner to highlight.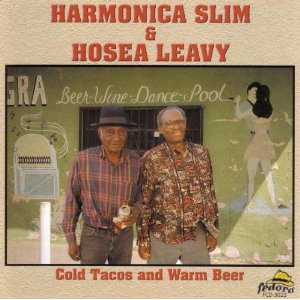 COLD TACOS AND WARM BEER
Fedora
February 1999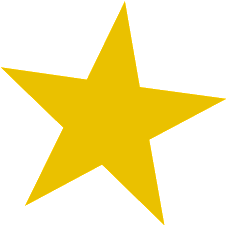 Chris Millar a réuni deux vieilles gloires de la scène de Fresno pour cet album : Harmonica Slim et Hosea Leavy. Il en résulte un disque tantôt dépouillé tantôt rugueux qui s'inscrit dans la droite ligne de "West Fresno blues masters". En effet, les deux compères alternent titres acoustiques comme "K.C. Douglas was a fine man" ou le long "Cummins prison farm" avec des morceaux plus enlevés. On retient la chanson-titre, excitante à souhait, soutenue par la basse de Frank Goldwasser mais aussi "Back door man" ou "Hey boss". Preuve que ces vaillants septuagénaires sont toujours en pleine forme et proposent ici un disque qui mérite assurément l'écoute. Curieusement, la "Blues discography 1971-2000" donne une date d'enregistrement en février 1999 alors que la date de février 2000 est indiquée sur la pochette. Après ce disque, Harmonica Slim prendra part au projet collectif Pig in a Can qui donnera lieu à deux albums chez Fedora.
Chris Millar gathered two old mainstays of the Fresno scene : Harmonica Slim & Hosea Leavy. The result is a disc sometimes bare sometimes rough that sounds like "West Fresno blues masters" anthology. Indeed, the two bluesmen alternate acoustic tracks like "K.C. Douglas was a fine man" or the extended "Cummins prison farm" with some fast sides. We note the title track, exciting to perfection, supported by Frank Goldwasser but also "Back door man" or "Hey boss". Those songs show that these valiant septuagenarians are still in great shape and propose here a disc that deserves surely listening. Curiously, the "Blues discography 1971-2000" gives a recording date in february 1999 while the date of february 2000 is written on the sleeve. After this record, Harmonica Slim take part in Pig in a Can collective project that led two albums for Fedora.